GamingExcellence's Best of E3 2012
In some of the most strongly debated results to date, we present our picks for Best of E3 2012.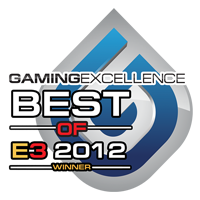 E3 2012 was different, that's the easiest way to describe it. In all of our years covering the show, this was a year focused heavily on great games, new and original ideas, and less on gimmicky hardware and peripherals. We got a glimpse of what's in store for later this year, and also a look at some next generation technology and gameplay experiences. While the verdict is still out on whether or not this was the best E3 to date, in our mind it certainly ranks up there in the top three.
Our annual E3 awards recognize excellence across various categories, special achievements such as graphical prowess, biggest surprise, best trailer, or simply the game that we simply can't wait to get our hands on. As well, we select the top game in each genre and platform, and finally our game of the show award. While past years have resulted in lengthy debates, deciding on winners for this years awards was one of the most challenging and hotly debated to date. With that noted, we present the winners of the GamingExcellence Best of E3 2012 awards.
Special Achievement
Best Downloadable Game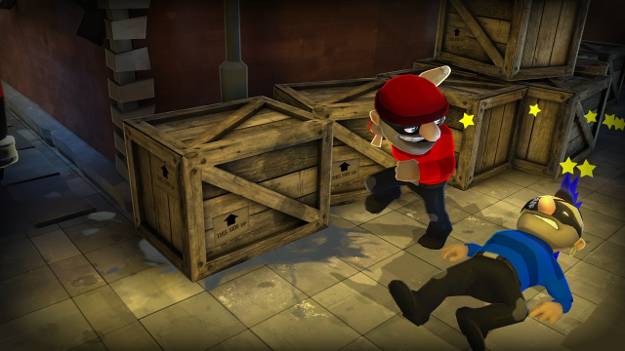 Winner: Dollar Dash (Kalypso Media / Candygun Games)
Downloadable games by their nature are usually short, quick bursts of fun that wouldn't necessarily be appropriate for a full game release. Dollar Dash is a short, continuous burst of fun that's worth full value if for no other reason than as an absolutely incredible party game. Think of all the Wii-something games that have been released as full games and then stick Dollar Dash head and shoulders above them. It was a fun, engaging experience for our entire team who went head-to-head in a near literal battle to the death.
The Nominees
Best Graphics - Technical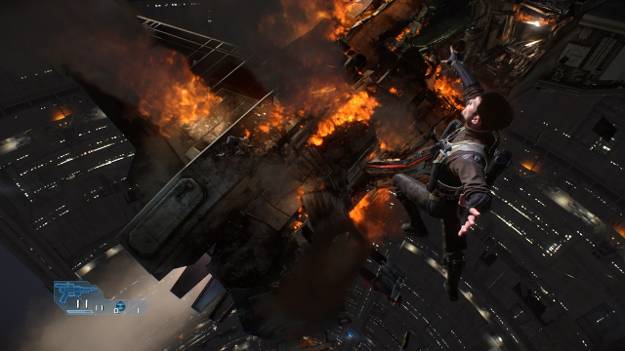 Winner: Star Wars 1313 (LucasArts)
Though still in production, there's no question that Star Wars 1313 is ahead of the curve. Not only are the cinematic scenes beautiful to watch but the gameplay itself looks just as detailed. Even screenshots of the gameplay looks like they were taken from cinematics. Add on that people who worked on animating The Hulk in the recent Avengers movie took part in its production and it's no wonder that every mannerism is almost perfectly rendered, right down to random eye twitches. The graphics show that there's no doubt this game is destined for whatever the next generation of consoles has in store.
The Nominees
Best Graphics - Artistic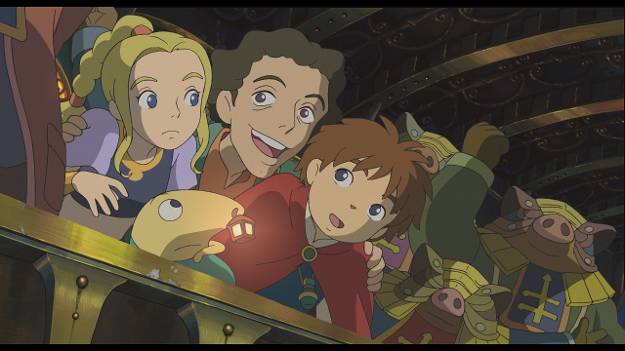 Winner: Ni no Kuni: Wrath of the White Witch (Namco Bandai / Level 5)
Simply put, it's very evident Studio Ghibli is involved in this game, as it really feels like you're playing through one of their movies. The graphics are very bright and colorful, almost whimsical, and really captures the look and feel of a Studio Ghibli production. New fans will love the seamless storybook feel as it introduces them to Ghibli's style, and current fans of theirs will appreciate the level of detail they've put in, especially the ability to interact with their work in a whole new way. The Nominees
Best Use of Motion Controls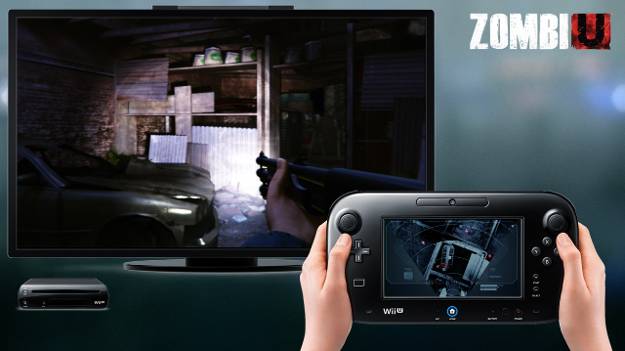 Winner: ZombiU (Ubisoft / Ubisoft Montpellier)
Ubisoft's contribution to the Wii U's launch lineup takes full advantage of the tablet controls. Taking the mini map off the television and displaying it on the controller gives players a more immersive visual gaming experience. Using the controller to scan the area and access inventory integrate it even further into the experience. The most exciting part of the controls is when you use the tablet to zoom in for sniping and have to move it around the area both on and off screen to find targets.
The Nominees
Technical Achievement
Winner: Vivi Touch Rumble and Headset Technology
Tucked away in the back of South Hall, we had a chance to experience the next generation of rumble and headset technology from a company that's well known in the industry, but little to consumers. They've achieved a great new way to interact with your entertainment. The Vivi Touch Rumble controller has controlled vibrations that depict various movements you do in-game (such as stronger bursts when you run versus lighter vibes as you walk) and will even have you feel the repercussions of using high-powered rifles in a shooter game, using a large number of pulse motors to emulate various effects. The headset is even better, giving you that "loud club feel" without having to suffer through persistent ringing days later. It's like having a boom box against your ears when listening to music or playing your games, but with a lower, less-damaging volume; no pain is your gain.
The Nominees
Biggest Surprise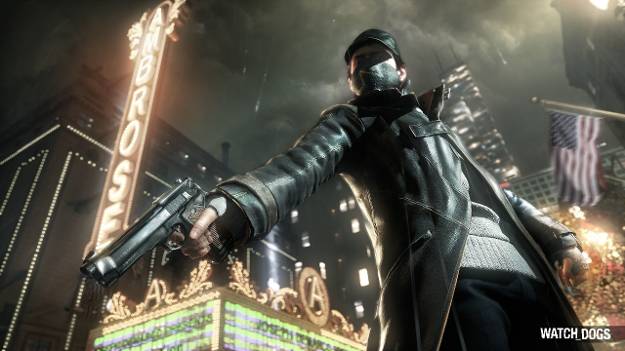 Winner: Watch Dogs (Ubisoft / Ubisoft Montreal)
Unveiled at Ubisoft's press conference, Watch Dogs was introduced by a cryptic video that tied real-world events into the games underlying philosophy, everything is connected, and everything can be exposed. What we then witnessed was an action adventure game that introduced outstanding narrative, beautiful visuals, and a massive connected game world in what's clearly focused as a next-gen title. How Ubisoft kept the wraps on this one for so long we'll never know.
The Nominees
Best Trailer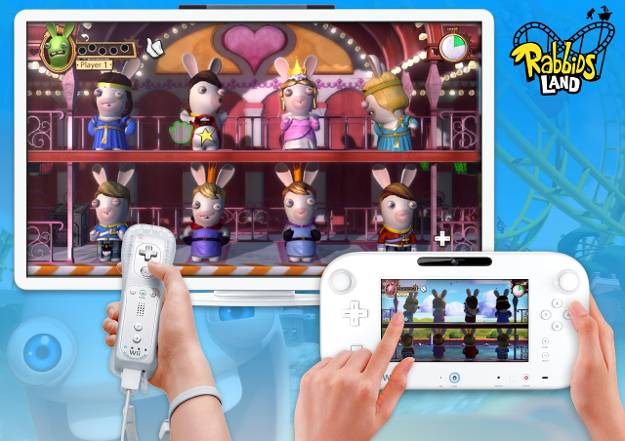 Winner: Rabbids Land (Ubisoft)
Trailers do a great job of capturing the imagination, telling a story, and showcasing gameplay in only a minute or two. While some trailers are visually captivating, one of the most under utilized elements in game trailers is humor, and the Rabbids series has this nailed down. Rabbids Land introduces the new Wii-U offering by demonstrating the use of the Wii-U remote, Rabbid-style. Over the course of the week we must have watched this trailer a dozen times, and couldn't help but crack a smile every time. Bring on the Rabbids movie!
The Nominees
Most Anticipated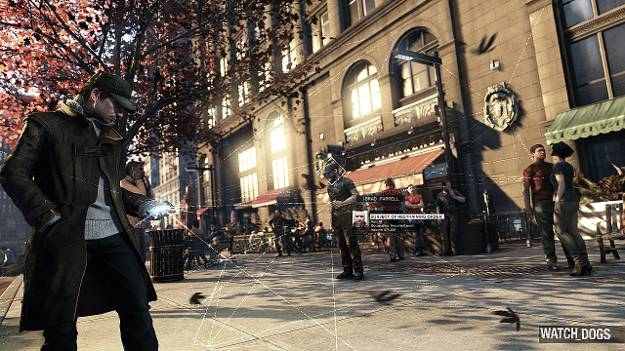 Winner: Watch Dogs (Ubisoft / Ubisoft Montreal)
If you were made privy to the amazing demo that we bore witness to behind closed doors at Ubisoft's booth, you'd be just as anticipatory for the title that we're convinced is ushering in the next generation of consoles to market. Ubisoft may be coy about the platforms it's being released on, but with exciting hacking mechanics that allow to take control of a virtual city from your real life smartphone and console, we're convinced this one will turn out great when it sees the light of day.
The Nominees
Genre Awards Best Action Adventure Game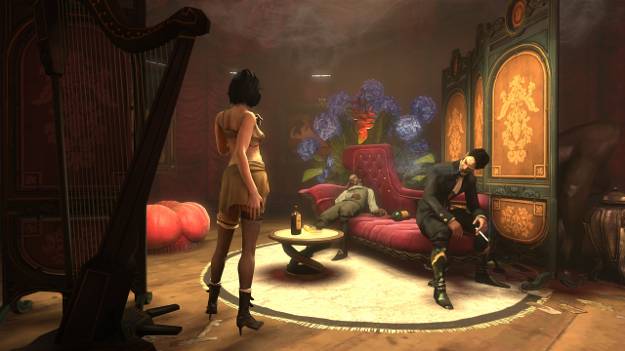 Winner: Dishonored (Bethesda / Arkane Studios)
A lot of people speak of Dishonored as BioShock meets Assassin's Creed and while this does sell the game short it's also not too far off the mark. Featuring action packed combat that requires the player to manage two weapons, one melee and one ranged, as well as several magical powers Dishonored takes what made BioShock 2's dual-wielding combat system work and improves on it immensely. Throw in engaging stealth gameplay, multiple ways to complete each mission and some intensely visceral fights and you've got an experience that's sure to pull in gamers when it releases.
The Nominees
Best Fighting Game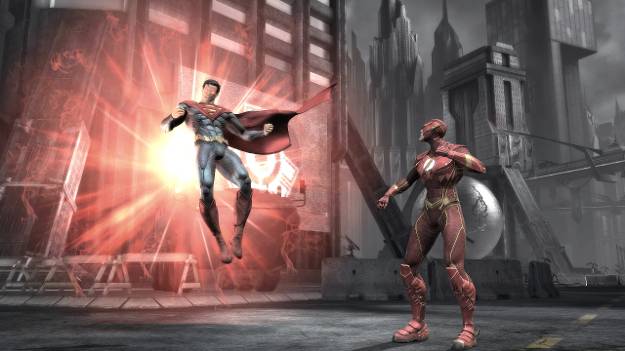 Winner: Injustice: Gods Among Us (Warner Bros / NetherRealm)
Leave it to the makers of Mortal Kombat to have us salivating over the ability to pit Superman against the Flash or Batman against Wonder Woman. With blazing fast gameplay, brilliantly interactive backgrounds, a roster full of tantalizing matchups and possibilities, and a deliciously and self aware campiness, this one should please Mortal Kombat fans and DC Universe fans equally. NetherRealm studios didn't skimp out on the content for MK, and there should be just as many appealing modes and extra content here as well. This looks like a fantastic super hero game done right.
The Nominees
Best MMO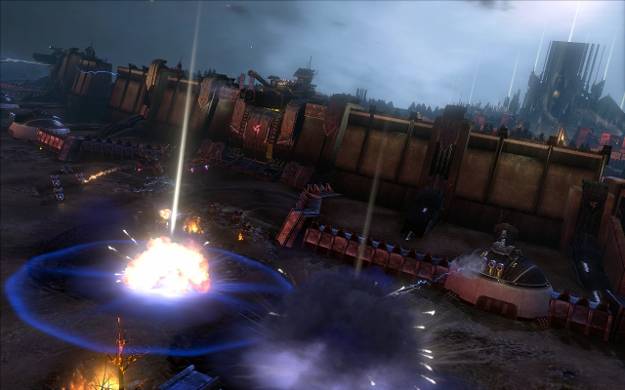 Winner: End of Nations (Trion Worlds)
The biggest MMO's on the market right now are character driven games. They include a good amount of customization of an individual whom the player uses to interact with in the game environment. End of Nations goes against the norm by creating an MMO experience that's engaging and fun without having to focus on an individual character. It's pretty amazing to be able to have full scale battles with dozens of players all deploying troops and using tactics at the same time. Adding in the easy controls and user friendly interface and you have a great blend of RTS and MMO in a unified game experience.
The Nominees
Best Platformer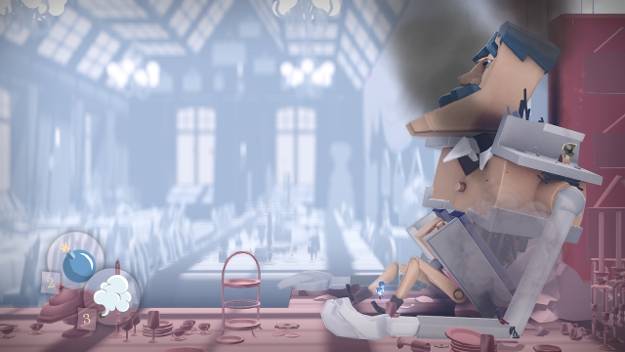 Winner: Pid (D3Publisher, Might and Delight)
Pid is the sort of platformer that looks very simple at first but, after you try playing it, you realize it not only is an addictive game but it's not as easy as it seems. While playing as a young boy stranded on an old remote planet you need to use your special power, two individual beams of light that cause you to move & hover in your environment, to get around as you explore. Along your journey you must befriend unlikely allies, and fight a variety of evil robots, in order to understand the huge conspiracy that is preventing you from going back home.
The Nominees
Best Puzzle Game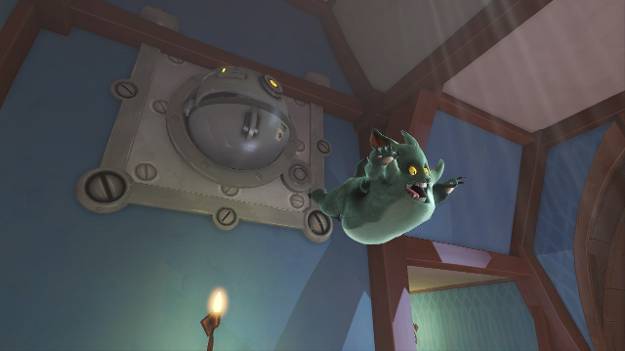 Winner: Quantum Conundrum (Square Enix / Airtight Games)
Quantum Conundrum introduces the concept of changing dimensions to solve puzzles through the efforts of a quiet 12-year-old boy. When an explosion at his uncle's laboratory causes the professor to disappear, the boy soon after discovers a special glove he can use to change dimensions. He decides to use it to find out what happened to his uncle and begins his adventure involving using the glove to interact with his surroundings in various ways.
The Nominees
Best Racing/Driving Game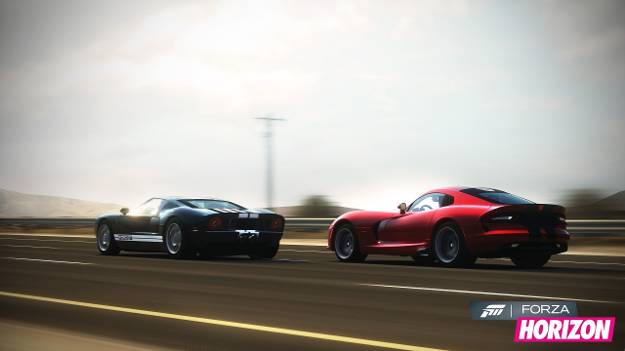 Winner: Forza Horizon (Microsoft / Turn 10 Studios)
When you've got the leading racing simulation for consoles on the market (Sorry Gran Turismo, but it's true), it becomes hard to figure out new directions to take the franchise. What did they do? Only mixed in the brilliant physics engine and encyclopedia of cars of a Forza with the open world, destructive nature of a Need for Speed Title. Throw in some interesting online challenges within the open world, and we don't even care that Horizon is meant to be more to be a spin-off than a true sequel. If this is a spin-off, then we'll gladly take it for a spin anyway.
The Nominees
Best Shooter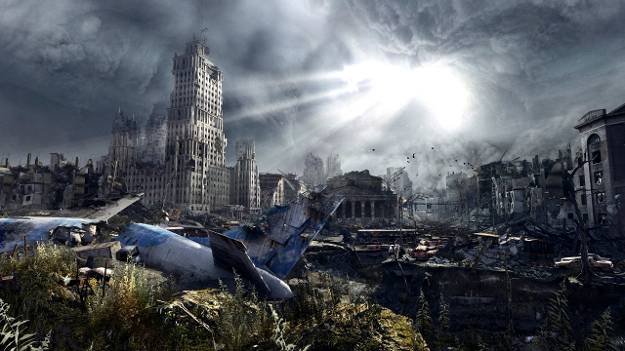 Winner: Metro: Last Light (THQ / 4A Games)
Metro 2033 had some pretty glaring gameplay issues, notably with its shooter mechanics, so it might be odd to see its sequel up here as a winner for Best Shooter. However the developers have made their intentions clear to address fan complaints and fix the things that just didn't work which included the shooting. But above all else by emphasizing the survival horror aspects of the original, amping up the tension of the set pieces and generally making a game that will blow away all others with its tight, story driven experience this one was a no brainer for a win.
The Nominees
Best Sports Game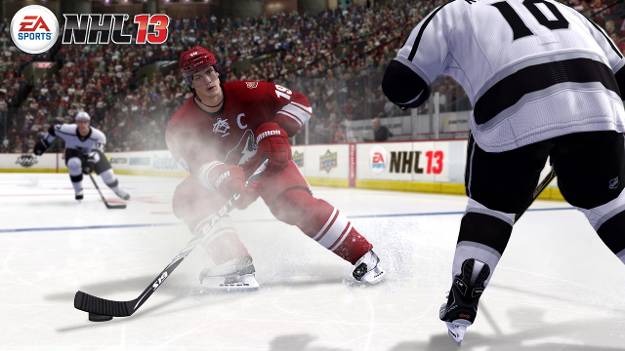 Winner: NHL 13 (EA Sports / EA Canada)
It's hard to believe that EA has managed to improve the gameplay of the NHL series yet again after two decades of hockey video games, but that's just what EA Sports has managed to accomplish here. The now obsessively realistic player and puck physics, with the ability to control your player's feet much like a skill stick, and the addition of 700 player online leagues, all combine to create a lifesink for any sports fans. In general, EA Sports had a great overall showing this year, but we just felt that NHL's changes were just a little more significant than FIFA and Madden. It has nothing to do with us being a Canadian website, we swear.
The Nominees
Best Strategy Game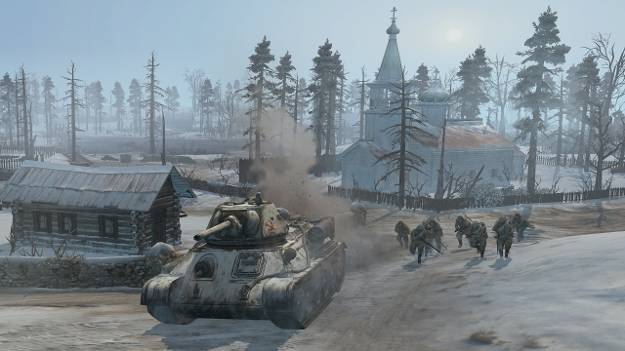 Winner: Company of Heroes 2 (THQ / Relic)
The real-time strategy game for fans and non-fans of the genre alike. The compelling action, attention to detail, and fantastic graphics makes this look like a very worthy successor to the highest rated RTS game of all time. Despite THQ's recent financial woes, if they release a few products of Company of Heroes 2's obvious multiple qualities, they should be able to bounce back as a big player in the gaming industry yet. This was an easy run-away choice for our best strategy game.
The Nominees
Platform Awards
Best PC Exclusive Game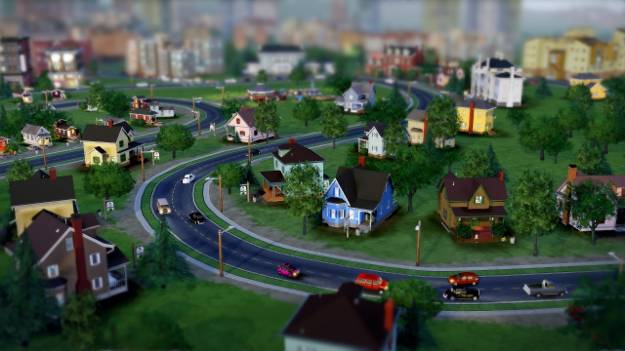 Winner: SimCity (Electronic Arts / Maxis)
SimCity was far and away the most requested game by our fans for coverage leading up to E3 this year, and the game didn't disappoint. It's been a long hiatus for the legendary franchise, but with what EA had to show off, it was worth the wait. For the first time, the SimCity world really comes to life, every detail has been captured, and connected worlds allow you and your friends to collaborate on a world bigger than your own city. SimCity is no doubt on our shortlist of games to watch.
The Nominees
Best Console Exclusive Game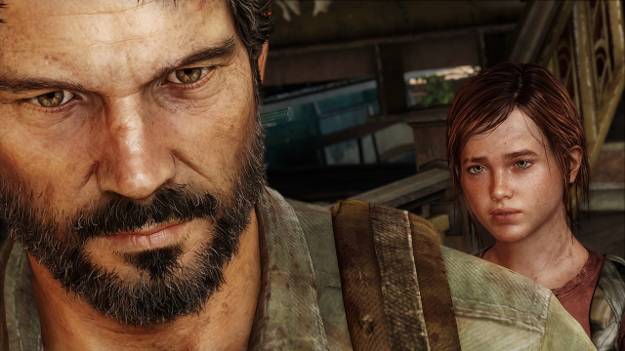 Winner: The Last of Us (SCEA / Naughty Dog)
E3 2012 was a year of new games, with no less than a half dozen new franchises unveiled. But, of all the new games, none captured our attention like Naughty Dog's The Last of Us. The Uncharted developer is treading new water, and this new action adventure game leans heavily on great storytelling, something Naughty Dog knows well. In only a short demo, we were able to witness this great narrative, blending elements such as compassion, caring and curiosity into a great gameplay experience. As much as we'd love to see another Uncharted game, we can't wait to see more from The Last of Us.
The Nominees
Best Multi-Platform Console Game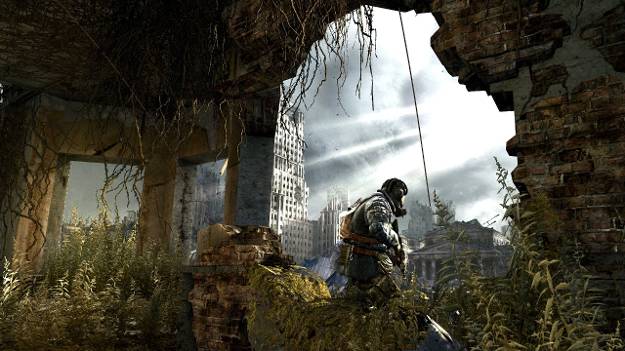 Winner: Metro: Last Light (THQ / 4A Games)
While the first Metro game may have had some issues it definitely seems like developer 4A Games has taken the criticism to heart. For the sequel they've clearly stated their intentions to amp up the survival horror aspects of the game while tuning up the gameplay to make this sequel a truly memorable experience. Even though some of us at GamingExcellence didn't care for the first all of us that had a chance to watch the alpha build gameplay trailer were pretty much immediately won over. Keep your eyes out for this title to really garner attention when it releases.
The Nominees
Best Handheld Game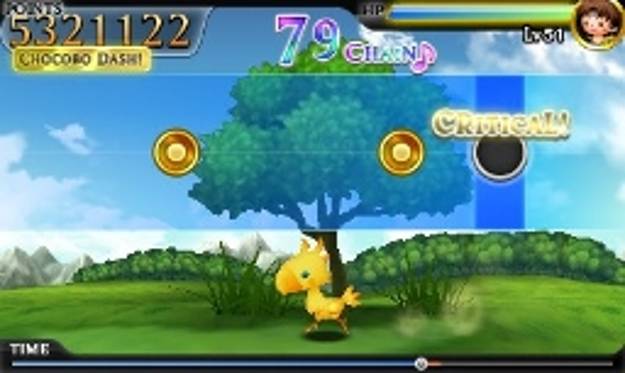 Winner: Theatrhythm Final Fantasy (Square Enix / Indies Zero)
Once upon a time rhythm games were a very small genre but it's safe to say they've grown to be as much of a core part of gaming as shooters or fighting games. But Theatrhythm Final Fantasy isn't just some disposable mini-game collection, there's an actual storyline and coherent set up to this incredibly fun title. Featuring a plot that's almost like a play on the story of Dissidia you will control numerous Final Fantasy characters as they fight battles and explore the world, using the stylus to tap and draw your way through these scenarios. Not only is it fun but it's amazingly addictive as well.
The Nominees
Game of the Show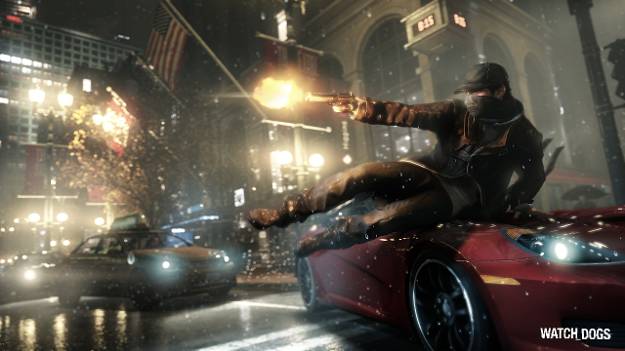 Winner: Watch Dogs (Ubisoft / Ubisoft Montreal)
When it comes to E3, it's a show all about displaying the games and electronic experiences of tomorrow, today. No other title that we saw on the show floor this year looked to be reaching further in the future of gaming than Ubisoft's Watch Dogs. It's not even the already obviously polished play mechanics or the optimized graphics that we don't believe are even possible on current generation systems without some significant scaling back of detail and frame rate that had us sitting slack jawed in the darkened room in the corner of Ubisoft's incredibly loud booth. No, it came down to a storyline that is bathed in real world possibility and the terrifying implications of a society that is so interconnected digitally, and the damage and possibilities of one man gaining control of the entire system. The beautifully ironic support for using your real life smartphone in place of the in game device adds a whole new layer of connectivity, and even lends credence to Microsoft's otherwise dull presentation of their new SmartGlass technology for Xbox. Watch Dogs is likely still many moons away, and Ubisoft may have left the best for an live demo only a few could see at a time, but trust us when we say that at least right now, no one can be told how impressive Watch Dogs looks, you truly have to see it for yourself. No other game on display at the show, and believe us when we say all of our nominations are worthy candidates, made us feel like we reaching just a little further into the future than this one did. It looks like the talented studio behind Assassin's Creed, Prince of Persia, and Splinter Cell have outdone themselves again.
The Nominees
Thanks to Shawn Snider, Daniel Acaba, Andrew Sztein, Naomi Brown, and Ania Kwak for their contributions to this feature.