Rare Replay Review
Rare has a long, storied history and now we can truly revel in some of it.
I've been playing video games for far too long time. It's a sad thing that dates me but I was introduced to gaming back on an Atari 2600 and I've owned at least one console, often more, each video game generation. I've owned everything from a Commodore 64 to a Phillips CDi to the Xbox One. I've gone from being a young kid arguing over why Sonic was better than Mario to sneering at people who argue over which console was better.
The reason I mention this is because I have to admit that I've been a fan of Rare from back when they were known as Ultimate Play the Game. I enjoyed Atic Atac and Lunar Jetman when I was a kid before they even evolved into Rare. When that happened I found myself loving almost every game they released on a Nintendo console. Stuff like Battletoads on the NES, Donkey Kong Country for the SNES and Perfect Dark for the Nintendo 64 are the games that kept me swearing at the television during my childhood and teenage years.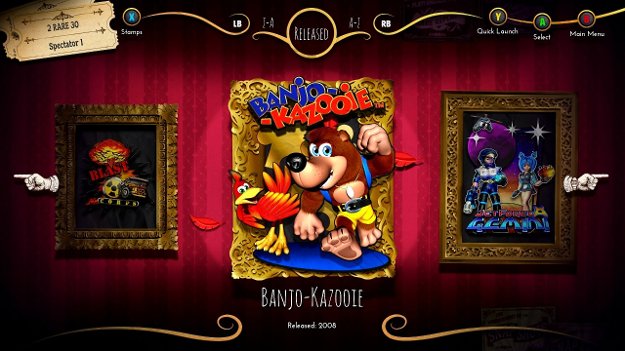 So what all of that means is that when they announced the Rare Replay package I was intensely excited to get my hands on some of these classics. There are games in here that I haven't played in more than twenty years after all. I was not to be disappointed when I got to play this wonderful package.
The first thing that needs to be said about Rare Replay is that this isn't a package for the faint of heart. Barring the six Xbox 360 game ports all of the games on display here are incredibly tough. While Battletoads may be infamously difficult almost all of the games, especially the ones before the Nintendo days, are incredibly difficult even if you just want to play enough to get the achievements. This would be doubly true if the package was legally able to contain the Donkey Kong Country games or Goldeneye 007 but as it stands it's still an incredibly challenging batch of titles.
While most of these games are very simple and could be completed in an hour or two they thought of this and added replay value via Snapshots. Snapshots are a very interesting addition to the package that I've found myself spending a lot of time with. They're bite-sized portions of gameplay with restrictions placed on them. For example there's one for beating a tricky boss in Battletoads Arcade without losing a life or if you're playing Cobra Triangle, you're tasked with guarding swimmers for a short time.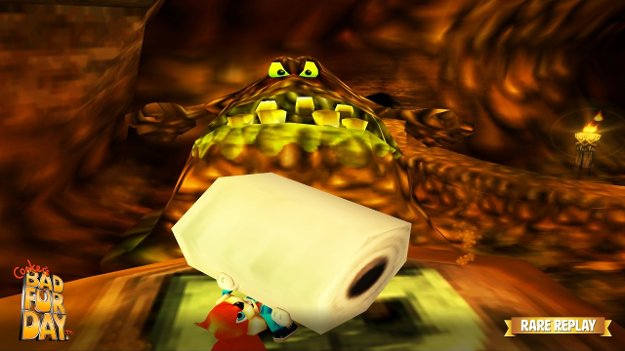 Graphics in these games range from the old blippy Commodre Graphics and sounds to polygons of the Nintendo 64 era and these games are true to the experience back in the day. Since this is a compilation it's impossible to hold the dated graphics, sound or controls against them. But rather than stick with that they allow you to even further try to emulate the classic experience by enabling the appearance of an old school CRT television.
One of the most prominent issues I came across were the almost unplayably bad Killer Instinct Gold controls. The old KI games always had fairly stiff controls, only exacerbated by how silly some of the basic move inputs were. But comparing the controls to the old N64 ones it literally feels like controlling a character while its immersed in molasses. When in practice mode I often noticed that if I did a basic fireball motion (pull down then roll it from down to forward and press a punch) I would somehow get the down and forward inputs but not the in-between one. I tested this with two controllers, also having a friend test this, and found the issue to persist.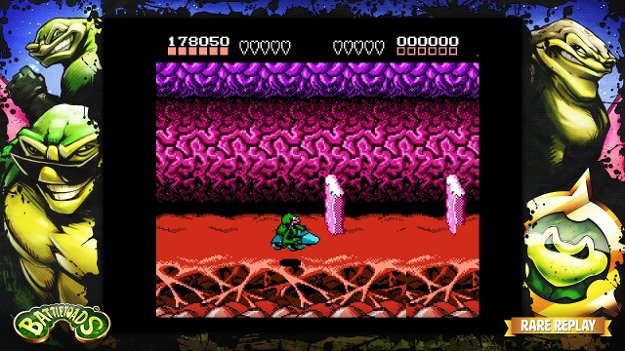 Another issue, although this is more of a personal issue than an objective one, is the difficulty curve for a few games. Battletoads Arcade, for example, is almost entirely balanced for at least two players but only in the weirdest way. Most bosses are very easy with just one player but getting through the levels feels like without two people you're just going to keep dying and coming back. At least it has infinite continues.
There are some might say that Rare's recent releases have been disappointing but this compilation shows why the company is so beloved. While the fact that Goldeneye 007 is missing and the Donkey Kong games are blocked for obvious reasons, a fact that does damage the package by their omission, the rest of this package is incredibly solid. Even if some newer gamers might be put off by the clunkiness of playing older games you still get six Xbox 360 games and a number of classics for a cheap price making this a must own package.