World War III: Black Gold Review
JoWood Productions delivers a well-rounded strategy game with a variety of unprecedented features.
A massive oil shortage has arisen, and the world powers are brought to their knees. Iraqi forces have captured the world's oil supply, and the Russians in an attempt to return to Communism have turned against the rest of the world. The United States steps in to take measures, but is unsuccessful in doing so. A war of large-scale proportions is on your hands, a war that makes World War I and II seem like harmless play. Welcome to World War III.
Published by JoWood Productions and developed by Reality Pump, World War III: Black Gold is set in the very near future. The game offers several different modes of play, from single player campaigns to a multiplayer world. Players have the opportunity to step into the shoes of the Iraqi, Russians, or the United States. World War III: Black Gold offers a wide range of options in this area, and is a very worthwhile part of this title.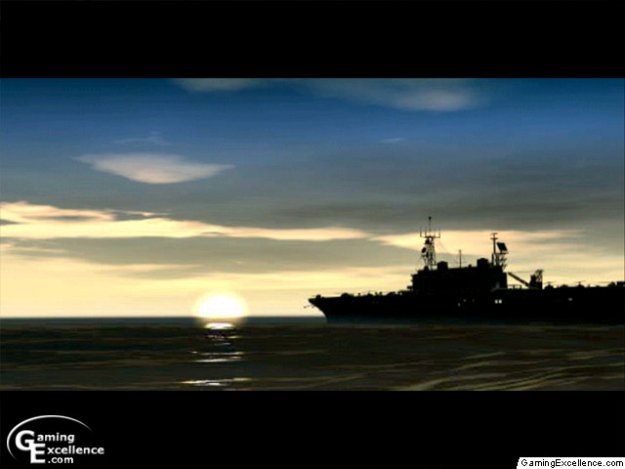 Graphics are a key element in titles of this genre. World War III: Black Gold presents players with a completely three-dimensional world with highly detailed terrain and units. Explosions appear realistic as they rock the surrounding area wiping out units in close proximity. Although the graphics are quite detailed, they are also quite dull and do not offer much in terms of color. Battling enemies at night is difficult, although realistic. During night raids, it is nearly impossible to find where your units are situated, not to mention navigate them. A good attempt on behalf of Reality Pump, but these issues make it a difficult and frustrating experience.
Gameplay is essential to any successful real-time strategy title, and unfortunately, this is one area lacking in World War III: Black Gold. One may expect it to be very similar to that of the Age of Empires series, but that is simply not true. The controls seem very awkward in World War III: Black Gold, especially after playing most other real-time strategy titles. Path finding is another issue that needs to be addressed, as units experience problems reaching a specified target. These problems plague World War III: Black Gold, but other areas of the game easily make up for these issues.
World War III: Black Gold features a wide variety of cut scenes and an outstanding pre-battle segment that really puts the magnitude of this war into perspective, not to mention setting an excellent atmosphere heading onto the battlefield. The interface is very easy to use, and performs very well in the heat of battle. Information is easily accessed and put to good use while playing. This is a good aspect of World War III: Black Gold, but the best is yet to come.
Units are one of the most important parts in real-time strategy titles of this type, and this is one area World War III: Black Gold excels in. Reality Pump has included a wide variety of ultra-realistic units for use, primarily tools of mass destruction. Every country has different units for play, each having their strengths and weaknesses. However, while playing, something feels missing, something important. World War III: Black Gold does not include infantry of any kind. Apparently, the developers felt it would be more entertaining to simply use vehicles and aircraft rather than ground troops, and although they were probably right, it takes away from the realism present in World War III: Black Gold.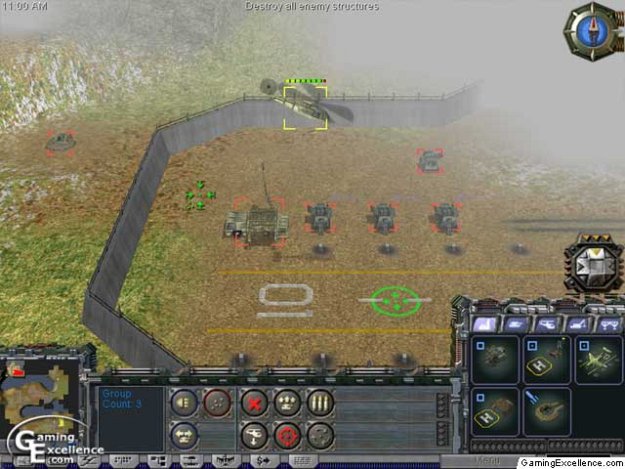 Another excellent aspect of World War III: Black Gold is the use of modern day military tactics and strategy. By understanding the capabilities of each unit, players have a better idea of what strategies have a better method of attack, and which offer a greater chance at success. Whether you are an occasional RTS player or a strategic mastermind, World War III: Black Gold will offer you something in this department.
Research plays an integral part of World War III: Black Gold. Players are expected to research new technology and use this to your advantage. However, research and development doesn't come cheap, and you will be expected to drill for oil to pay for this expensive technology. Oil is a very precious commodity, and does not sell at a cheap price. The more oil you obtain, the more money you will have in your treasury to develop new technology and build units.
Not much can be said about the sound effects in World War III: Black Gold, as very few are noticeable. The music however is another story. The music is World War III: Black Gold is outstanding, and really sets a mood and atmosphere heading onto the battlefield. More sound effects would be benifical, but the music really sets the standard within the game.
World War III: Black Gold features a built in terrain and map editor. This editor really increases the replay value of the game, and is very simplistic to operate. Anyone can develop their own maps in which to play by placing buildings and units. The map editor is an excellent addition to World War III: Black Gold, and is one of the best areas of the game in general.
If you are looking for a realistic war title, then World War III: Black Gold is an excellent selection. It offers several outstanding features, these including the high attention to detail within the units and the superb cut scenes. Prepare for the battle, because World War III just got a lot closer to home.