Tomb Raider Limited Edition Xbox Controller Giveaway
We've received a mysterious crate from Xbox Canada, and will be giving away it's contents to one lucky reader.
On the eve of the Tomb Raider launch, a special wooden crate appeared at our office, marked only by a etched Tomb Raider marking. We slowly removed the cover to expose it's contents, and discovered a wonderful surprise from the Xbox Canada team, a limited edition, Tomb Raider Wireless Controller for the Xbox 360. And best of all, we're giving it away to one lucky reader.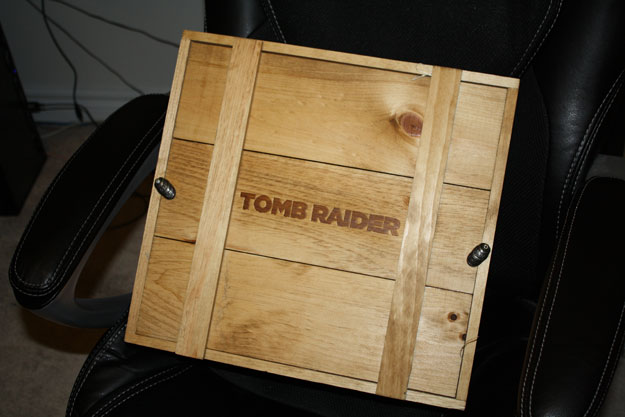 Courtesy of our friends at Xbox Canada, this limited edition Tomb Raider wireless controller's design is inspired by Lara's iconic climbing axe and bandages from her intense origin story. It includes a transforming D-pad from a plus to a disc, as well as an exclusive Tomb Raider playable character.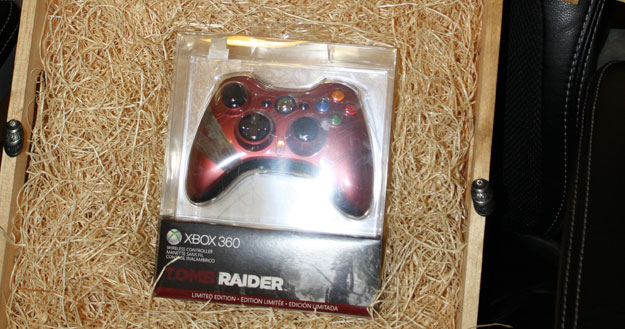 So how do you enter to win? Simply comment on any article on GamingExcellence (offering a meaningful contribution - spark a debate, or give us your thoughts), Alternatively, you can Like us on Facebook, or Follow us on Twitter, and have your voice heard before the end of the month. The winner will be chosen from a shortlist based on people who have added value to our community, and promoted great discussion. Interact with us! We're all pretty friendly (just watch out for that Daniel guy, I hear he's pretty much always right).